7 Easy Ways To Add More Variety To Your Family's Diet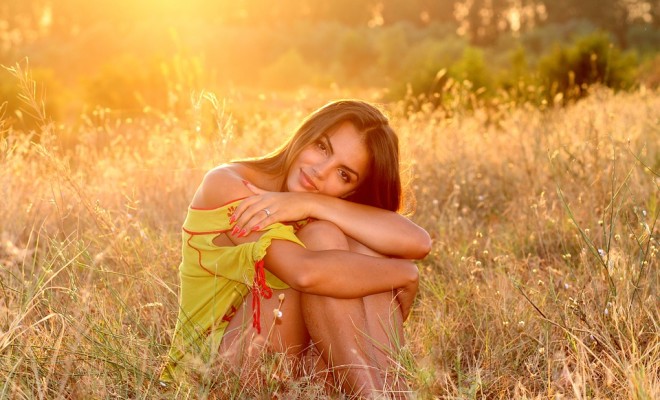 There is nothing easy about coming up with a weekly meal plan that everyone in your family will enjoy. This is particularly true if you're expecting and looking for the best pregnancy diet plan that will benefit you and your growing family together.
You'll need to shop for more food items and ingredients, and put a little more time and effort into deciding which dishes you will prepare than actually cooking or making them.
Spicing Up the Usual Family Meals
Since it can already be difficult to make weekly meal plans for the family, adding variety to everyone's diet can be doubly tricky. Diversifying the family's usual diet is important, though, if you want to boost their intake of various nutrients and to prevent them from developing food or palate fatigue.
You can add more variety to your family's diet and sustain or enhance everyone's appetites though these simple ways:
1. Try new recipes
If you keep serving the same dishes every week, although you and your family may love them, there will come a time that they will get bored of the dish. You may also soon find yourself uninterested in cooking them over and over again.
You can avoid this issue by asking your friends, neighbors, mom, grandmas and aunts for their own recipes for the dishes you have in your usual rotation. Their unique spin on preparing or cooking your usual dishes will give the food a different flavor which everyone will appreciate.
You can also find plenty of great recipes on the Internet, magazines, and newspapers. In addition, you could consider buying some new cookbooks to get more ideas about cooking and serving your dishes in other ways.
2. Try different cooking methods
Aside from following new recipes, you can also spice up your usual dishes and even expand your weekly menu by using different appliances in addition to your stove and oven to prepare the family meals.
If you have an electric or outdoor grill, pressure cooker, a microwave and oven, use them to cook some dishes. A lot of these appliances come with manuals that have their own recipes so you can follow them or use them as a guide.
Other cooking methods such as stir-frying, steaming, grilling, and roasting will also give your dishes new and interesting flavors and textures
3. Experiment with spices, seasonings and marinades you haven't tried before
The spices, seasonings and marinades you use can completely change the flavor of an ordinary piece of meat or your usual vegetables. By simply using basil or oregano, you can turn a simple dish into something with an Italian flavor.
You can also serve a Mexican entrée without too much work by simply adding the right amounts of cumin and red pepper in the dish.
4. Vary your side dishes
Mashed potatoes, vegetable salads and savory breads are probably your usual side dishes. In case you don't want to change the way you serve the main dish, you can still mix things up during lunch or dinner by varying the side dish. For instance, if you served steamed vegetables last night, prepare mashed sweet potatoes tonight; it's a dish that your baby will also like.
Browse the stands at the local farmer's market or the produce aisle to discover new vegetables you can serve as a side dish. Cook them in different ways (hint: roasted vegetables always taste great).
5. Add vegetables to your dishes
Aside from serving veggies as side dishes, you can add vegetables to other dishes to enhance their flavor and texture, too. You can mix lightly steamed vegetables with sauces to improve their taste and make them more appealing. You will make the dish more nutritious this way as well.
By following this cooking tip, you can get a child who is not fond of eating vegetables to eat his greens plus other veggies.
6. Use a different base for some dishes
If pizzas, spaghetti and other kinds of pasta, and tacos are part of your weekly menu, you can add variety to these dishes by changing their bases. Instead of cooking typical, grocery-bought pasta noodles, use squash to make the noodles or even polenta.
For pizzas, you can use French bread or even toasted wheat loaf bread. You'll have a quicker time preparing the pizza and your kids will be able to help you out, too. For tacos, forgo the boxed crunchy shells you regularly buy from the grocery store and opt for taco-size flour tortillas and homemade corn tortillas. You can even use lettuce leaves if you want to go Asian.
7. Add some nuts and seeds
Lastly, you can introduce new textures to the dishes (and liven things up) by topping them with some nuts and seeds. Walnuts are already great additions to salads. You can also experiment by trying other types of nuts and seeds.
You can garnish curries, pastas or stir-fried vegetables with some toasted chopped nuts or seeds. Aside from adding texture and flavor, nuts and seeds are nutritious, too.
Although it may require some additional work on your part, you can transform the usual family meals into something more delectable and interesting. You will also be sure they will be eating more nutritious fare, which will definitely have great effects on their health and well-being.