Top Reasons to Pursue a Career in Orthodontic Continuing Education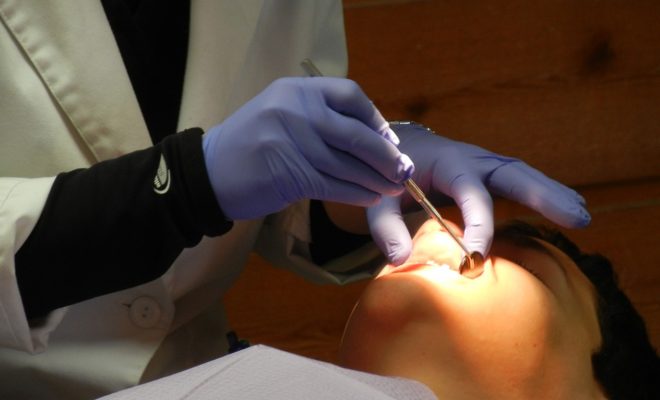 Today, trends in the field of dentistry continually keep evolving and changing. Back in the old days, there was a time when specialty in this particular field had its own thing. However, today, the general practice field is becoming a comprehensive one. This trend attributes to so many factors, the very first being the number of Americans becoming dental consumers increasing.
The truth is that with the continual influx of new orthodontic technologies and practices on annual basis, now, there are many ways to reposition the teeth and make them appear aesthetically better. As such, the need for dentists to pursue a career in orthodontic continuing education has become something imperative.
Now, economic factors when running a successful practice all call for the need of a dentist or orthodontist to incorporate additional knowledge for better revenue in the future. Now, the public has a better insight into aesthetics and it actively seeks improvements to their smiles. As a fact, over five million Americans turn to orthodontic care annually for a chance to get a perfect smile.
A Chance for a Better Future
In most cases, when general practitioners enroll in continuing education, this gives them a better chance to produce the best results in a smile zone. As you enroll in Gerety Orthodontic Seminars, this will allow you to treat a broader range of cases, even the complex ones. Generally, minor tooth movements, dental practice, and limited orthodontics are now becoming popular trends, where the treatments would often limit to the maxillary anterior segment. To begin with, this often feels like a better comfortable place and the integration of orthodontics into general practice.
Nonetheless, as you spend more time in orthodontic techniques, this will help to add some more value to what you can actually provide, usually in terms of service. It will help you to tackle a lot more cases in just a single sitting with your patient. In addition, with such programs, general practitioners can also bring their assistants along. To provide patients with the best services, as a general dentist, your team must have enough training, so they can assist you during the process. Keep in mind that a well-trained team should be able to understand the exact importance of having a beautiful smile as well as guide patients about dental diseases, and how they can avoid orthodontic treatment.
Stay Updated With the Latest
Regardless of whether you are a new or a specialized dentist, as you progress in orthodontic continuing education, you can make the transition to learning about better devices and learning about the latest dental appliances. Orthodontic continuing education helps most professionals to stay updated with the latest and keep up with the changes in their profession.
Better ROI
For most dental specialists, it is a challenge to make some time from their busy schedule. However, the good news is that many dental institutes in the US offer weekend programs in comprehensive orthodontics. Such institutes also offer classes and seminars through their visual classroom, giving general dentists the chance to study even from the comfort of their home. Note that orthodontic seminars also range from how to diagnose cases to treating them, including the use of the dental appliance. It also gives you more insight into the use of clear aligners and implementing the appropriate appliances within reduced costs.
The cost of expanding your orthodontics knowledge is often more, but when you end the program, rest assured that the long-term benefits are more than the cost you pay. You need to be sure that you have a greater ROI (return on investment).
Treating a Broader Range of Cases
Often on a regular basis, so many modern changes take place in the medical field and this brings about the need to turn to modern practices and equipment to help patients with the best set of teeth. At such times, enrolling in orthodontic continuing education helps you to learn much more about new principles and cases that should benefit your career. Regardless of whether you are a new person in this field, or an experienced dentist, advancing in this profession will help you to expand your knowledge.
Through better knowledge of the various principles, it will help you to treat all the problems your patients have when it comes to orthodontics. You will be able to provide all your patients with the best possible plans for treatment.
Change Your Career
For dentists who run a clinic, it is important to have management, supervisory skills. As you enroll in orthodontic continuing education, you will learn the best ways to develop the right skills you need to solve problems communicate and be good in your critical thinking skills. With orthodontic continuing education, you can expand your career, and advance from a general practitioner into pure orthodontics. Through more experience, you can change the lives of your patients.
Orthodontic continuing education is a good choice for you, especially if you want to change the lives of your patients. For the best quality, make sure you choose the right experts offering orthodontic courses.