How to Fight Fatigue and Regain Your Energy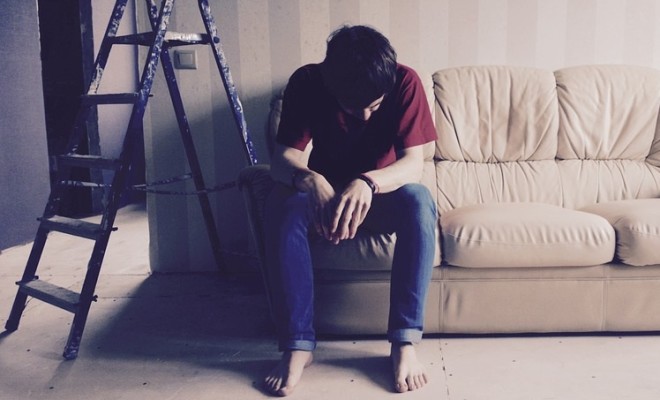 Feeling like you're turning into a sloth? If you're becoming sluggish, chances are, you're experiencing low energy levels. This tiredness you're feeling due to lack of energy is what you call "fatigue."
What causes fatigue?
When you're exhausted, you have no energy and motivation to proceed with your day-to-day activities. There are many possible causes of fatigue:
Lifestyle Factors

– lack of sleep, emotional stress, grief, lack of physical activity, obesity

Mental Health Issues

– seasonal affective disorder, depression, anxiety

Physical Health Conditions

– cold and flu, arthritis, anemia, cancer, liver disease
Thankfully, PURENERGY® supplements are available to help boost your energy levels. They can aid in regulating your body's energy use and encourage efficient metabolism. Besides taking supplements, you can also prevent chronic fatigue by following these tips.
1. Manage your stress.
When your emotions are stress-induced, they can consume a huge amount of your energy. Find relaxing activities that can reduce your stress and help you relax.
Lighten the weight on your shoulders
Overwork which is mostly due to professional, social and family obligations can also trigger fatigue. Streamline your things "to do" and set your priorities according to the most significant tasks. This way, you can trim down tasks that are less important and find time to unwind.
The right tunes can stimulate your spirit and motivate you to do everyday tasks. Listen to soothing music that you like best to help calm your mind and soothe your nerves.
Don't dwell too much on negativity. Instead, focus on things that make you happy like watching a movie or eating ice cream. Fill your mind with happy thoughts by doing the things you enjoy the most.
2. Provide your body's nutritional needs.
Your body needs fuel to function properly. In your case, your fuel comes from what you eat and drink regularly. To keep your energy up throughout the day, make sure you provide your body with the following:
When your body is short on fluids, you will feel it through fatigue. Even mild dehydration can affect your concentration and upset your mood. Doctors recommend drinking at least 8 glasses of water per day to beat dehydration and provide enough fluids for your body.
Avoid eating junk food for snacks and opt for something nutritious instead. To avoid a lag in energy, eat foods that have a low glycemic index such as whole grains, nuts, and vegetables with high fiber. Mix protein with any complex carbohydrates for your meal to help maintain good blood sugar levels and beat fatigue.
3. Get enough sleep.
Many people suffer from sleep problems which cause the lack of energy to function throughout the day. The body's need for sleep varies. To get the right amount of quality shut-eye, do the following:
Avoid taking a nap during the day so that it'll be easier for you to sleep at night.

Go to bed and get up in the morning at the same time to establish a sleeping routine.

Take the time to relax before you hit the sack for more restful sleep.

Cut down your caffeine intake after 2 pm to make it easier for you to sleep at night.
4. Exercise
Exercising daily allows your cells to burn more energy and circulate oxygen. It also helps you to better handle stress while feeling more energetic. You may feel tired after an exercise session, but letting your body get used to it will give you more energy in the long run.
A brisk 15-minute walk can give you an energy boost, and its benefits will increase with frequent physical activity.

If you're overweight, it can strain your heart and be quite exhausting for your body. Lose weight through daily exercise and you'll feel more energetic.
5. Avoid unhealthy habits or vices.
Vices like smoking and excessive consumption of alcohol can affect your energy levels. Smoking draws off energy by triggering insomnia while alcohol can cause energy slumps.
Smoking

– The nicotine in tobacco speeds up the heart rate and stimulates brain activity, making it harder for you to fall asleep.

Alcohol

– The sedative effect of alcohol is quite strong at noon. Avoid a 5 o'clock liquor fix if you want more energy at night. If you plan to drink, do it in moderation and at a time you don't mind winding down.
6. Take a quick pause.
From time to time, you need to daydream or space out to clear your mind. After sustained use, your brain becomes tired and needs time to recover. Doing absolutely nothing for a few minutes will help you ease your fatigue and get more work done.
Step away from work or what you're doing a take a quick stroll around the block. Take a walk for at least 10 minutes to take your mind off things.

Take a quick break and eat some healthy snacks. You can eat while talking with friends to enjoy a quick conversation.
No person is ever exempted from feeling fatigue. You are not a machine, so make sure to take a break from time to time. To refuel your energy, remember the tips above to be able to give your 100% every day.
AUTHOR BIO
Frank L. Jaksch Jr. is the Chief Executive Officer and a co-founder of ChromaDex. He oversees research, strategy and operations for the Company with a focus on scientific and novel products for pharmaceutical and nutraceutical markets. Mr. Jaksch earned a B.S. in Chemistry and Biology from Valparaiso University.