Drug-Free Remedies | 7 Food Items by Mother Nature to Treat Common Ailments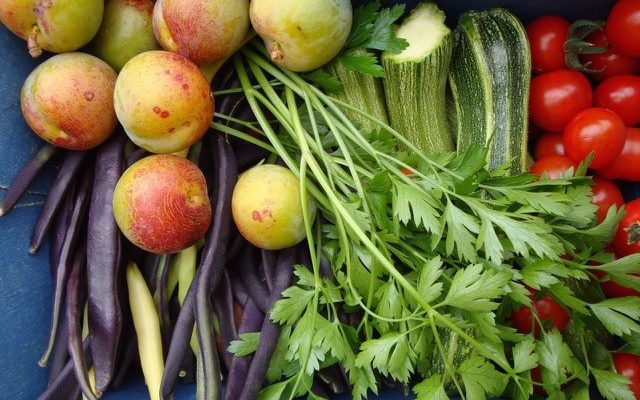 Our parents and grandparents often advise us to treat common ailments with drug-free remedies. Mother Nature provides us many effective solutions. We cannot avoid drugs completely but we can limit the usage.
Constipation, cough or cold could be treated by using no-drug remedies. Initially, we can try to treat these problems by using the home remedies.
7 Food Items by Mother Nature to Treat Common Ailments
Ginger
Ginger is good for motion sickness and nausea. Ginger calms the gastrointestinal tract by slowing the natural movements of your stomach. You can use ginger candy, ginger tea or ginger chews to treat all kinds of queasiness.
Make sure you do not choose a ginger flavoring, instead, consume real ginger.
Probiotics
Probiotics are used to treat colic and gas. Regular probiotic consumption helps to improve gut health by increasing the good bacteria and removes the bad bacteria.
Bacteria need a boost up in the tummy since childhood which will help children to have a good health later. It also improves metabolism and weight management. The immunity system of a human body is controlled by bacteria.
To nurture your child's microbiome, you need to feed the good bacteria in their tummy and eat the bacteria itself in the form of yogurt.
Try to avoid over usage of antibiotics and sanitizers. It also kills the good bacteria needed in the gut along with the bad ones. It might affect the child's health in the long-term.
Honey
Seasonal allergies can be cured with honey. For mild to moderate allergies, you can use a teaspoon of honey drizzled over any meal. Never give honey to babies under age one because according to Doctors honey can lead to botulism at this age.
If the allergies are severe you must consult the doctor. Do not rely on honey!
Saline Nasal Rinse
A saline nasal rinse is used to relieve congestion caused by a cold or a cough. It helps to clear out the mucus, allergens, irritants, and also reduce inflammation.
After spraying help your child to gently blow his nose. Do not use too much pressure otherwise it could lead to irritation or bleeding.
Baking Soda
Baking soda is used to relieve any itching or stinging skin. To treat a bug bite, a rash or a bee sting mix 1 teaspoon of baking soda with a little water to get a thick paste. Apply it on an irritated spot and let it dry before washing it off. It gives a soothing effect by decreasing the production of histamine and eases allergic reactions. You can also add a little bit of baking soda to the water used for bathing.it might reduce the itching symptoms.
Prune and pear juice
Prunes and prune juice have been used to treat constipation by our ancestors. But kids like the taste of pear juice more and it has the same effect. Give your child a glass of pear juice or prune juice after school. They might have to rush to the bathroom. Tell him to consume two extra glasses of water per day. These juices help to soften the stool as it contains natural sugars and fiber which works together.
Omega-3 fatty acids
Omega-3 fatty acids help in brain development and benefit a child to improve memory, concentration, and attention span. According to the Doctors, the recommended amount of omega-3 fatty acids for your child is 20mg per kg of his weight per day. The best natural sources of omega-3 fatty acids are nuts, chicken, and fish. These are considered as brain-friendly fatty acids.
Have more tips to add to the list of home remedies that worked for you or your child? Please share the drug-free remedies with us in the comments section below.
Wish you a very Happy and Healthy Life!