Pros and Cons of Non-Surgical Weight-Loss Methods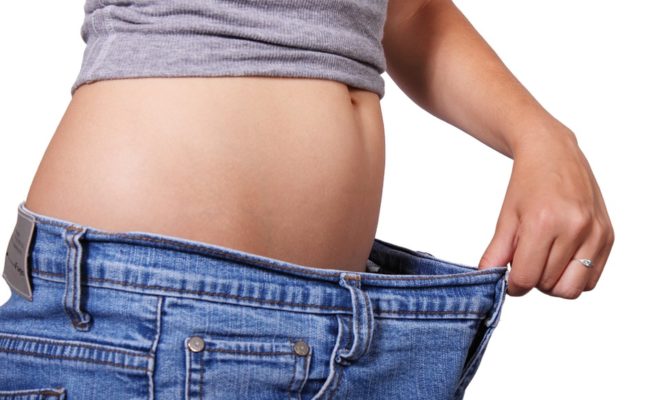 Let's keep cosmetic surgeries aside for a moment. Non-surgical weight loss techniques are gaining popularity with every passing day. These weight loss options are available at your local dermatologist's or the aesthetician's clinic. Also known as non-invasive fat reduction treatment, these methods guarantee a rapid pain-free solution for getting rid of the stubborn body weight, without the use of any anesthesia, or surgical tools, leaving neither scars nor pain.
But is it possible to get rid of the wiggly belly or shrink that muffin top? Can you get rid of that double chin without going under the knife? Continue reading to find out more about the pros and cons of non-surgical weight loss.
What is CoolSculpting?
CoolSculpting is a non-invasive cosmetic technique that freezes the fat cells to offer a well-shaped and curved body. It helps remove stubborn fat from areas such as; waist, belly, thighs, and buttocks. A suction tube is placed at the desired area which sucks the skin like a vacuum while cooling the skin. The duration of the treatment depends on the amount of fat to be removed and the area of treatment. Since CoolSculpting is painless, patients can sit back and relax.
The good news is that CoolSculpting is a body transformation treatment that is actually effective. In fact, the FDA approves it (Food and Drug Administration, USA). The following locations in the US have specialized clinics that offer CoolSculpting Indiana, Washington DC, Miami and Chicago. Because it is non-invasive, you can return to normal activities the same day.
FDA also approved another technique, similar to CoolSculpting, which disrupts the activity of fat membranes, triggering fat cells to leak and wither off.
Pros of CoolSculpting
There are several pros of undergoing the fat freezing procedure. A few of the benefits are mentioned below:
1. No surgical procedure required. This means CoolSculpting is a non-surgical way of losing all the body weight. No post side effects, no scars and no pain, the patient only needs to relax and sit back until the treatment is finished. If you're scared of going under the knife, then it is a perfect solution for you.
2. The results are immediate and impressive. After setting a date with your physician, you can head off to the clinic and it will only take a few minutes for the procedure to take place.
3. No recovery time is needed. Since this is a non-surgical procedure, you don't have to wait for weeks to feel better. You continue with your daily activities as usual right after the treatment is completed.
4. Painless. Unlike the painful liposuction, CoolSculpting is easy, painless and fast. There are no medicines or painkillers required after the treatment.
5. It is affordable. As compared to other treatments, CoolSculpting is one of the most affordable methods to lose body fat. The entire cost of CoolSculpting will require less than what liposuction would cost you. Also, considering the fact that there is zero medicine or aftercare cost.
6. It is a speedy procedure. If going for fat freezing, you don't have to devote the entire day for the treatment to complete. The benefit of zero downtime makes CoolSculpting the most effective way to get rid of unwanted fat.
While choosing to go for CoolSculpting, it is important to select a doctor that you are comfortable with and who listens and answers your concerns well. Good understanding with your physician will help you understand the procedure better.
The Cons of CoolSculpting Treatments
While CoolSculpting can be beneficial for those seeking to look and feel beautiful without undergoing an operation, there are certain factors to consider before choosing the procedure.
This treatment, however, might not be successful on people who are extremely overweight. It will be effective for people who are slightly chubby and want to get rid of unwanted fat without dieting or exercising.
Common Symptoms
additionally, there are side effects that you need to know of before opting for CoolSculpting treatment.
Here are a few common symptoms that a few people observed after the treatment.
Redness
Swelling
Inflammation
Reduced sensation in the treated area
While these symptoms can be bothersome, they are transitory and won't prevent you from carrying out your everyday tasks.
This treatment has no side effects on the skin cells or the tissues since it does not cut through or penetrate the skin. It massages and freezes the fat cells.
Extreme Symptoms
The basic symptoms are the ones that most of the people experience after their CoolSculpting treatment, however, there are events where others have encountered more serious issues, for example
Severe pain around the treated area
Serious desensitizing on the skin
Inflammation around the area
Consider all Precautions
Patients need to comprehend that any fat-reduction technique that professes to be effective will work only if the patient puts in equal efforts to maintain their weight.
A healthy diet and exercise are two main factors in a fast and effective weight loss. Even after the treatment, continue eating healthy and change your lifestyle. You will observe significant changes in not only your weight but also your health and everyday life.
Author Bio:
This article is written by Judy Robinson. Currently, she is associated with Indiana based Coolsculpting Treatment Provider named 'Coolsculpting at Body By'.