Not Just for Athletes – 5 Ways You Can Benefit From Sports Massage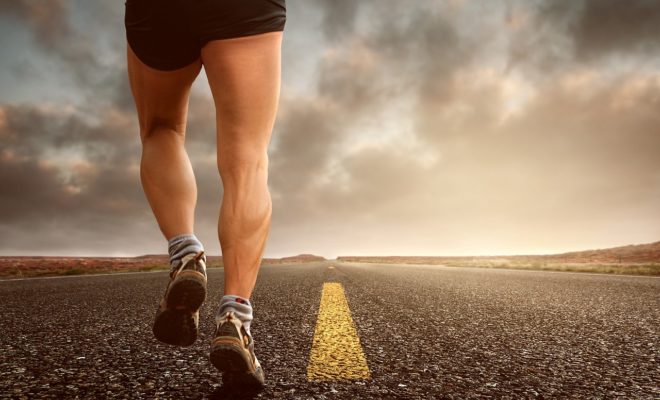 Massage is one of humankind's oldest therapies. Evidence has been found of its use as far back as 3,000 years, and the value of massage for wellness has been appreciated by a lot of cultures ever since.
Today, many of us are lucky enough to be able to find many types of massage therapy available at our convenience. You may be able to choose from among shiatsu, Ayurvedic, Swedish, Thai and many others, and have a massage at home or while you're out.
Massage, in general, is wonderful for relaxation. It eases general aches, pains and tension. This allows muscles to relax more than usual, and gives patients a wonderful sense of wellbeing.
If you've noticed a local therapist offering sports massage and dismissed it as being for athletes only, you aren't the first person to do so. However, absolutely everyone can benefit from sports massage, athlete or not.
The main reason is that sports massage tends to be a highly individualized form of therapy; a prescriptive treatment for the individual patient. This makes it a perfect choice if you are suffering from a particular ailment or pain, whether it is injury or illness-related.
Sports massage therapists complete rigorous training in therapeutic massage. Their level of clinical expertise is, therefore high, meaning you are in good hands, and that the benefits of the massage you receive are likely to be significant.
Here are 5 brilliant ways everyone can benefit from sports massage:
1. Sports massage can help you recover from injury
It's not just athletes who get injured. Many people suffer from the same type of injuries without ever taking part in a sport. Injuries such as twisting an ankle or pulling a muscle can be caused by overdoing things, or a trip or a fall.
Injuring the soft tissues is surprisingly easy. Any motion that forces the body to stretch or bend too far can cause tears or deformation to tissues such as ligaments or tendons.
If you have a physically demanding job that involves long periods spent standing or walking, a role that asks for carrying and lifting, or even a desk job that involves hyper-repetitive motions, then you are at risk of injury.
These injuries may be identical to or very similar to athletic injuries. This means a sports massage therapist is often the ideal person to treat the injury.
2. Sports massage can ease chronic pain
A lot of people suffer from pain every single day, and sometimes the pain can be debilitating. It can prevent you from completing everyday tasks, exercising and being able to have a full and active life.
Rather than relying on prescription or over-the-counter pain relief, it may also be worth trying sports massage to help relieve symptoms. Sports massage therapists' clinical training means they are knowledgeable of the causes of pain and can make their treatment very localized.
The benefits of sports massage for pain relief in certain musculoskeletal conditions have been proven. Best results are usually seen in those with pain in the knees, back, neck or shoulders.
3. Sports massage can help keep everyday illnesses away
You can help your body avoid coughs and colds from getting you down this winter with sports massage. Sounds surprising?
Massage stimulates the activity levels of white blood cells. These cells are a crucial part of your immune system. The more active they are, the more they can play a part in defending your body from coughs, colds and other illnesses.
4. Sports massage boosts mood levels
Massage doesn't just benefit your body; it benefits your mind, too.
Scientific studies have proven that massage can reduce feelings of depression and anger if patients receive treatments regularly.
This is because the physical manipulation of muscles during massage releases feel-good chemicals into the body. These chemicals, such as endorphins and serotonin, reach the brain and lead you to have a positive outlook and an overall sense of wellbeing.
5. Sports massage can improve sleep quality
Anybody who suffers from anxiety and sleep problems knows how hard these can be to deal with. Massage is a pleasant treatment plan that may help you avoid having to take medication just to get some quality shut-eye.
Scientists have also found that regular massage can reduce anxiety levels which, in turn, can improve the quality of your sleep.
Massage can help reduce blood pressure and lower your heart rate. Consequently, this can mean improved relaxation and better sleep.
Whether you are an athlete or not, visiting a sports massage therapist to treat a physical or mental health problem, or just to improve your wellbeing, can be really beneficial to your quality of life. 
AUTHOR BIO
Marc Innes is the Owner and Principal of the School of Natural Therapies, a training school for Massage & Holistic Therapies located in London. Marc began his career in the NHS, working in a number of managerial and training roles within the Ambulance Service in London. He spent much of that time educating and coaching medical staff. Over time, he developed an interest in all things complementary to Allopathic Medicine, in particular, Reiki Healing and EFT, which culminated in running a successful teaching and 'energy healing' practice. Marc is passionate about the massage and complementary therapy industry.