The Top 5 Food Additives that Damage Gut Health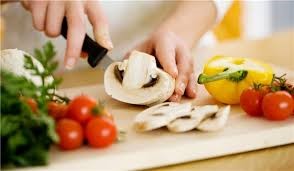 Gut health refers to the balance of good and bad bacteria in the digestive tract. The good bacteria should be equal to or more than the bad ones since they support various bodily processes and structures which include the immune system and digestive system.
These probiotic friends, in particular, facilitate healthy metabolism and weight management. They do so by:
Maintaining normal blood sugar levels which are crucial to sustaining a healthy weight.
Facilitating better nutrient absorption which enables you to feel satiated so you can avoid overeating and gaining additional weight.
Reducing stress which will help curb your cravings for carbo-loaded foods and stave off unwanted pounds.
Food and Gut Health
The number of good bacteria in your gut can be reduced (thereby causing an imbalance) by several factors. These include stress, taking in antibiotics, an unhealthy lifestyle, and your diet.
Certain foods and food ingredients can significantly lower the good bacteria count in your gut. Some additives are even more harmful that they don't simply affect the bacteria count; they damage your gastrointestinal tract in other ways, too. They do this by destroying the gut lining and causing intestinal inflammation.
Avoiding the most harmful food additives is a good start to protecting and maintaining good gut health. Below are the top five food additives to steer clear of if you want to continue having a healthy digestive tract and reaping its weight management benefits:
Aspartame
Aspartame is a near-zero-calorie artificial sweetener. It is a typical ingredient in diet sodas. It is also sold under different brands as a tabletop sweetener.
Aspartame is produced by combining two amino acids with methanol. This additive is 180 times sweeter than sugar and, as such, one of the unhealthiest things you may be eating.
Various studies have shown that aspartame can affect gut bacteria in dangerous ways. In addition, the overconsumption of this product has been linked to obesity, diabetes, and other conditions that lead to unhealthy weight gain.
Carboxymethyl cellulose
Also known as cellulose gum or CMC, carboxymethyl cellulose is used as an emulsifying or thickening agent in many food products. These include cream, milk, fruit juices, salad dressings, cream cheese, and cottage cheese.
Other types of gelatinous foods contain this additive as well.
Carboxymethyl cellulose causes gut inflammation immediately since it affects the normal gene expression of your gut bacteria. In addition, overexposure to carboxymethyl cellulose can lead to the overproduction of flagellin, a gut-irritating protein which can cause irritable bowel syndrome or IBS.
Carrageenan
Another additive used as a thickener, emulsifier, and preservative, carrageenan is a product derived from red seaweed. It is commonly found in coffee creamers, cottage cheese, ice cream, and other dairy-free products like vegan cheese.
There have been concerns about the safety of carrageenan and its potential effects on health for many years now. And this is based on various studies.
One study found that carrageenan can promote intestinal inflammation and reduce protein and peptide bioaccessibility. Additionally, this additive may be connected to the formation of intestinal ulcers and growths.
Because of these, carrageenan is one of the most harmful food additives around.
Polysorbate 80
Polysorbate 80 is also another ingredient added to food products as an emulsifying agent. Like carboxymethyl cellulose, this substance is also commonly added to cream, bottled sauces and dressings, and other gelatinous food products that combine fats and liquids.
One study has proven that this type of emulsifier can reduce gut bacteria significantly. In addition, other studies show that pathogenic gut bacteria also feed on polysorbate 80. This, in turn, can result in increased gut inflammation and risk of weight gain.
The effect of polysorbate 80, though, is not immediately seen or experienced. It damages gut bacteria gradually and, therefore, you will experience its effects and symptoms after years of continuous consumption.
Sucralose
Sucralose is another artificial sweetener added to diet sodas and used as tabletop sugar. Aside from diet sodas, sucralose is also a typical ingredient in sugar-free products, protein powders, and pre-workout drinks.
Like aspartame, sucralose is toxic to gut bacteria. Research has shown that regular consumption of sucralose decreases the number of beneficial bacteria in the gut.
Moreover, this additive has also been linked to heightened liver enzymes which can interfere with the body's ability to absorb nutrients.
To protect your gut health, practice being a smarter shopper. Read the ingredients list on food labels and choose products with natural, healthier additives. More importantly, cut back on or avoid processed and packaged foods altogether, and incorporate more organic ingredients into your diet.
AUTHOR BIO
Dave Asprey is the creator of the widely popular Bulletproof Coffee, host of the #1 health podcast, Bulletproof Radio, and author of the New York Times bestselling book, "The Bulletproof Diet." Through his work, the Silicon Valley investor and technology entrepreneur provides information, techniques and keys to taking control of and improving your biochemistry, your body and your mind so they work in unison, helping you execute at levels far beyond what you'd expect, without burning out, getting sick, or allowing stress to control your decisions.