Should You Go for Gum Shaping?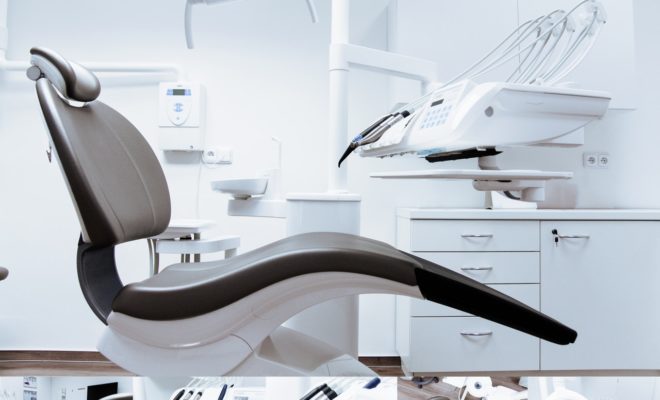 Most people look for ways to improve themselves. Some work on their bodies so their clothes fit better, or to be stronger. Meanwhile, there are those who cultivate a culture of learning so they will have more knowledge and skills to use in life. Then there are also people who look to cosmetic procedures to achieve the version of themselves that they will be completely satisfied with.
And speaking of cosmetic procedures, there are certainly a lot to choose from. Cosmetic dental procedures alone are plenty. You can even have several procedures done for a full smile makeover.
One in-demand cosmetic dentistry work is gum reshaping and contouring. This is a quick treatment for people who want to change the look of their teeth and gums. But it is not only performed for cosmetic purposes. For some, it is carried out for therapeutic and medical reasons.
Should you have your gums reshaped?
You should consider a gum reshaping procedure for the following reasons:
When you have bigger gums than teeth and you want a more "normal"-looking smile.
When your gums have receded due to periodontal disease. Contrary to the claims of some that gums can grow back, dental professionals say it's simply not possible.
When you want to improve the shape of your teeth for a more flattering appearance.
How does gum reshaping work?
Before the procedure is carried out, there's a thorough consultation with the dentist first. The consultation will involve a discussion on how the patient wants the final result to look like as well as how the procedure will be performed.
Typically, to treat gummy smiles, dentists or periodontists will cauterize the gums using a laser. This will strip away excess gum tissue. Afterward, reshaping is performed. This will create the ideal gum shape to better show off the teeth. And finally, laser will again be used to seal the cut tissue and stop the bleeding and prevent infection.
Meanwhile, to treat gums that have receded, a gum graft is performed. Some say it is the opposite of gum reshaping but since it creates a new shape for gums, it is worthy to be discussed here as well.
Gum grafting will replace the lost gum tissue. Your dentist will take tissue, usually from the roof of the mouth, and then transfer it to the gums before shaping it to create a nice-looking appearance.
Another gum shaping technique used for gums that have receded is the pinhole surgical technique. This involves the manipulation of existing gum tissue so it can cover teeth roots that are already showing.
Is gum shaping safe for everybody?
This procedure is generally safe but if you have active periodontal disease, you will need to undergo treatment for that first. The treatment can last for several months, but if you want to do without intense pain and possible complications, it is imperative to complete the treatment for periodontal disease first.
As for those with mouth sores, the sores have to heal first. The treatment of mouth sores in preparation for gum shaping involves an improvement of one's diet and medication.
People with a weak immune system, meanwhile, such as those with diabetes or cancer, are advised to get a clearance from their doctors first because complications may arise after the gum shaping procedure. Healing may not only take longer; it may not happen at all, especially for people with diabetes.
After treatment
Healthy people who had their gums shaped can just go about their usual dental routine but are advised to take extra care with brushing and flossing. They are also advised to take mouth bacteria control seriously by frequently rinsing with an alcohol-free antibacterial mouthwash.
But those with oral health sensitivities and other health woes, the dentist normally would prescribe medication to assist in the healing process.
Gum shaping can make a huge difference in the way your smile looks and the way your mouth feels. If you believe that this is something you should do for yourself, set an appointment with your dentist today.
AUTHOR BIO 
Dr. Yvette Porter is the founding dentist at Apple Dental in Newstead, Brisbane, which she started over 11 years ago, and continues to own and practice there today. She works with a team of female dentists who aim to provide gentle, and affordable dental care to patients in Brisbane. Dr. Porter is a member of the Australian Dental Association and is passionate about family, and children's dentistry, hoping to make their dental experience truly pleasant.