6 Vital Questions that You Must Ask Your Community Healthcare Center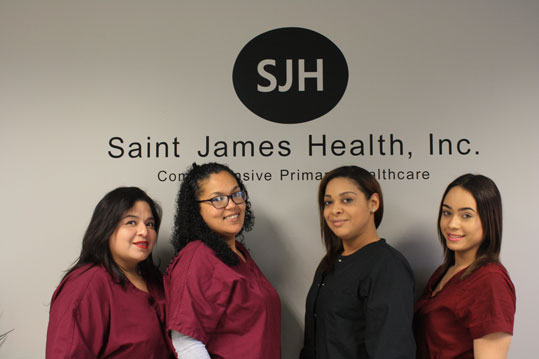 Nothing is as precious as your health and thus, you need to take proper care of it so that you can enjoy your life to the fullest. But, it is true that not all the healthcare centers or clinics around the city are reliable enough. For finding out the best, you should do your research well and ask a few questions to a community healthcare center, before you get your appointment with them.
So, wondering what kinds of questions do you need to ask, in order to judge their professionalism and expertise in the medical domain? If yes, then read on to know more.
How Can I Get an Appointment? Do you take same-day appointments?
Well, the first question that you should ask is if the Newark community health center has facilities for same-day appointments or not, and what is the entire procedure of booking one. The former question is extremely essential, as it will not only allow you to get an appointment in case of an emergency, but would also prove their experience and expertise in the field. So, do not forget to ask these questions.
What Kinds of Treatments Do You Provide?
Secondly, you need to find out if they work with the particular department that you are looking for at all or not. Generally, any reputed medical center will have the following departments such as:
Gynecology

Pediatrics

Family Planning

Adult Healthcare/ Internal Medicine Care, etc
Check if they have such departments or not. Also, check if their aim is to provide comprehensive treatments to their patients or not; or are they purely a profit-oriented clinic. If you notice they focus only on profit, then it will be better if you don't opt for that clinic.
How Qualified are the Doctors?
Whether you are booking an appointment with a pediatrician for your child's checkup or with a gynecologist for your own health problems, it is very important that you run a background check on the qualification and experience of that particular doctor. Generally, any popular clinic would only work with experienced doctors and thus, you need not worry about their expertise in the field. However, their duration of practice should be asked about, prior to booking an appointment.
Do You Accept Insurance Policies?
If you want to know if that particular clinic works with your insurance company or whether your treatment would be covered by your policy or not, do not forget to ask this in details. Talk with your agent if necessary, and find out how much coverage you will get on your medical care.
How Updated are the Equipment and Technologies?
For getting yourself or your close ones treated with the best facilities, you need to make sure that the healthcare clinic you have chosen update their tools and equipment from time-to-time. The doctors should also stay updated with the modern practices, procedures, etc. Choosing a center which uses age-old equipment is a big "no-no".
Do Your Staffs Speak Languages apart from English?
If speaking or communicating in English is a barrier for you or any of your loved ones, then it is better that you only visit a medical clinic that has staffs who can speak in other languages such as Portuguese or Spanish.
So, these are the top questions you need to ask your Newark community health center, before booking an appointment. Move ahead only if you get satisfactory answers and if you see acute professionalism in their behavior. If not, then look for some other clinic in your city. Hope this blog was helpful for you all. To know more about choosing a doctor, keep on following my blogs.
Author Bio: John Green is a healthcare expert and a regular blogger on choosing a Newark community health center. To know about the best healthcare facilities in town, follow his blogs.