Choose a Right Gym and Achieve Your Fitness Goals

What would you do to achieve your fitness goals? Join a gym? Consult an expert? Or both? Well, to start with, one should first consult an expert, seek valuable inputs and based on that, look for a right gym. The selection of gym depends on a lot of factors nothing as important as its ability to help one achieve fitness goals in the best possible manner. A right gym is one which is well-equipped, where all the latest fitness equipment or fitness tools are available. A quality gym is one where the focus is not restricted to physical body alone.
Before joining a gym, one should be clear of fitness priorities or targets to achieve. Whether the goal is to gain strength or flexibility or look like a bodybuilder, one should be clear of this beforehand. Fitness classes are often joined based on the fitness goals one has set out to achieve. This is where expert opinions or views matter a lot as they know what can help you and what not. Trainers or fitness experts take minutes to understand the exact requirements of health-conscious people and they are adept at the art of recommending right classes to them.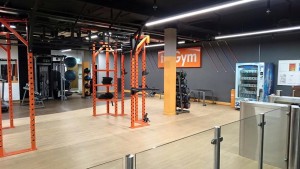 At times, health-crazy people feel confused at the choices or offers available in front of them. Most gyms try to peddle their own wares as their biggest purpose is to spin money rather than caring for fitness goals. Not all gyms however can be accused of wrongdoings as there are some whose sole purpose is to spread the virtues of fitness to more people. They are the places where the focus is not only on physical fitness but also on total health benefits. Such gyms run various helpful classes to take care of the mind and body requirements of health-conscious people.
From Zumba to Tabata to Yoga to Pilate to Tai Chi, a top gym often packs in different classes to make a solid impact on the health of its members. At such a gym, one can feel the difference and uniqueness that originates from not giving excessive focus to fitness machines alone. Rather, the target is to create a stimulating environment so that people can have fun and gain holistic health. Both physically challenging and mentally stimulating fitness classes are run to cater to tastes of people from different walks of life. More so, dance and music remain integral to workouts there.
In a nutshell, it's important to have a fair assessment of gym offers available around to select the best from the available lot. It's also important to seek consultancy of health experts so that fitness goals are achieved in precisely the way it should be. One should steer clear of gyms that lack vision of a total health. More so, one has to be at a gym where fun and fitness exist together, where membership is not costly and where trainers are around to help at every stage. So, take your time and always select a gym that is well-equipped and capable.