The Evolution of a Pediatrician Dentist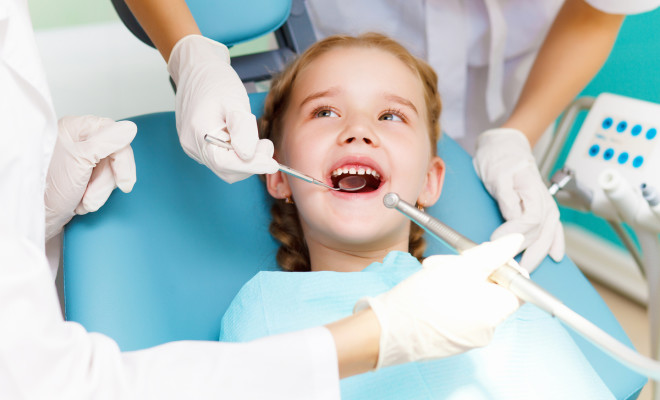 Children are more prone to dental and entproblems in comparison to adults. They suffer from tooth decay, dental cavity, tooth loss, mal-aligned teeth, dental plaque, gum diseases, tonsils, speech problems etc. Children start having their primary teeth from age of around 6 months which again start to shed and give way to new and permanent teeth around the age of 7 to 8 years. All these years are important for the growth of a good set of teeth. The doctors who are responsible for correcting, advising and treating dental problems in children are known as pediatric dentists. There are many pediatric dentists in Mumbai.
Qualification of pediatric dentists
These specialists have to undergo four years' study in bachelor of dental surgery and then one year internship training. There are many private and government colleges that offer this course. After successfully completing this course the doctor has to undergo another 3 years' master degree course in a stream of his or her choice. There are various subjects offered in the Master degree course, such as Prosthodontics, Periodontics, Orthodontics & Dentofacial Orthopedics, community Dentistry, Pedodontics and Preventive Dentistry etc. All these courses are regulated by the Dental Council of India which has been established under the aegis of Ministry of Health and Family Welfare to regulate dental education. Those who are interested in pediatric dentistry will have to choose Pedodontics and Preventive Dentistry which is the faculty that is designed to treat children's dental problems.
What can you expect when you pay a visit to them?
First and foremost, since they go on to work with new teeth, a lot of emphasis is being payed to the aspect of teeth education. Their roles along with responsibilities not only involved advising kids to take care of the teeth, but also parents on how to prevent problems with the teeth. Their main objective is to help the kids with healthy habits which will help them to extend those in the youth stages and beyond their live at the same time. Say for example they guide the patients on the proper techniques of brushing along with glossing. Since the kids are prone to tooth decay their services are more focused on preventing tooth decay in children of any type.
Pediatric ENT
The study of ENT disorders in children is different from adult ENT disorders to some extent. Children may suffer from congenital ENT disorders or develop some disorder during the formative years. Treatment of such conditions lies in the domain of a pediatricent specialist in Mumbai. Doctors practicing in pediatric ent specialty have to first undergo 5 years MBBS course. After successful completion, one has to undergo another three years' master degree course in ent. After this the doctor has to undergo specific training in various aspects of ent problems in children. This makes a doctor a complete pediatric entspecialist. To become a pediatric ent specialist in Mumbai you have to follow this path.
Common pediatric ent problems
Common pediatric ent afflictions include Tonsillitis and Adenoiditis, Congenital Abnormalities of Ears, Hoarseness and Hypernasal Speech, Chronic Ear Problems, Hearing Loss, Otitis Externa, nasal deformities and obstruction, Otitis Media, neck lumps, airways disorder leading to breathing problems, nasal and sinus problems, head and neck tumors, pharyngitis, sleep apnea, bacterial tonsillitis, speech disorder etc. A pediatric ent specialist is best suited to attend to these problems.