Top 7 Best Foods To Strengthen Teeth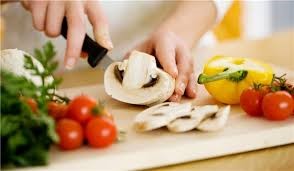 Teeth are a crucial part of our body. They play a huge role in our digestion and hence in our general well being but its importance is often undermined. While caring for the rest of our body, it's extremely important to remember to care for our teeth by keeping them clean and supplying them with the right nutrients regularly to keep them strong. One of the best ways to maintain your teeth is to eat appropriate nutritional food that would supply your teeth with the nutrients it requires.
Here are the nutrients in the food you eat should have in order to strengthen your teeth and keep it healthy!
Protein – repairs worn-out tissues and builds new tissue

Calcium – increases the strength of teeth and bones

Vitamin C – kills off acid-creating bacteria from the surface of teeth and helps cells responsible for the formation of teeth.

Vitamin D – encourages calcium utilisation in the body, helps preserve teeth enamel and aids enamel development.

Magnesium – aids in strengthening tooth enamel and jaw.

Fluoride – prevents tooth decay.
So now that you know the required nutrients to keep your teeth strong, here are 7 best foods to keep your teeth healthy!
Cheese
If you're a cheese lover, you just got another great reason to enjoy this all-time favourite, tasty yet nutritious food. A study published in the May/June 2013 issue of General Dentistry, the journal of the American Academy of General Dentistry, found that eating cheese raised the pH in the subjects' mouths and lowered their risk of tooth decay. This is probably because the high calcium and protein content in cheese which also goes a long way in strengthening your tooth enamel thus giving your teeth an all-around protection.
Leafy Greens- Spinach, Kale, Arugula, Collard greens and Swiss chard
Leafy greens like spinach, kale, arugula, collard greens and swiss chard are all full of vitamins and minerals and are extremely healthy for both your body and teeth. While making up for any deficiency that your teeth may have, these low-calorie foods are high in calcium and folic acid which directly translates to endless benefits for your teeth and gum. Additionally, the high antioxidant content in these green leaves removes damaging oxidizing agents from your body and ensure slower degeneration and long-lasting overall oral health. You can consume it in the form of delicious salads or green smoothies!
Milk & Yogurt
Like cheese, these dairy products are also rich in calcium and proteins, which makes them great for the health and strength of your teeth. Being naturally low on sugar, these foods would act as a delicious and filling snack without causing tooth decay. Additionally, the probiotic bacteria found in Yogurt and milk benefit your gums by reducing cavity causing bad bacteria and hence strengthens your teeth in the longer run.
Nuts
Nuts are truly entire nutrient houses in themselves. These calcium and protein-rich foods are not only delicious and incredibly filling but also essential for a balanced diet. Due to their low carbohydrate and sugar content, low acidity and bacteria-fighting benefits, nuts preserve teeth from cavities and enamel decay. It also increases your saliva production which in turn discourages bad bacterial growth in the mouth.
Water
While water isn't technically food, it is one of the most important consumables for both our teeth and body. The importance and significance of water are often forgotten. It rinses away any sticky or unhealthy residual food that remains on your teeth after food and while water cannot replace brushing or flossing, it definitely helps keep your mouth as clean as possible until you have access to a brush and toothpaste. So, don't forget to carry water in a high-quality glass bottle from now on wherever you go.
Crunchy fruits- Apples
While sugar isn't normally good for your teeth and overall oral health, that doesn't mean you have to scratch off all the sweet food off your diet. Fruits, in spite of being sweet, are nutrient dense and high in fibre and crunchy fruits like apples are especially good for your teeth. Their high water and fibre content have the ability to clean your teeth, increase saliva production which discourages bad bacteria growth and can even stimulate your gums for a healthier mouth.
Crunchy vegetables- Celery, Asparagus, and Carrots
While any and every vegetable has its own set of benefits for the body, crunchy vegetables in specific have a special significance in oral health. These low sugar vegetables like celery, asparagus, and carrots which are crunchy and rich in fibre, vitamins and antioxidants strengthen your teeth and improve your gum health. Further, their crunchy nature acts as a toothbrush or scrubber which cleans up the teeth of bacteria causing particles and any residual food until you have access to an actual toothbrush.
With the increasing awareness and new inventions in the medical sector taking care of our gums has become easier. In case you forget to take care of your teeth and need arises, even painful dental procedures can be effectively managed now with the help of dental sedation.
Author Bio
Jessica Thomas
She is a blogger who loves to write especially in the medical science vertical. She has written many captivating and informative articles. She has also written blogs in other verticals too. you can find her more blogs on https://www.meddentsafety.com/. Her hobby is travelling and reading novels.