Common Types of Dental Implants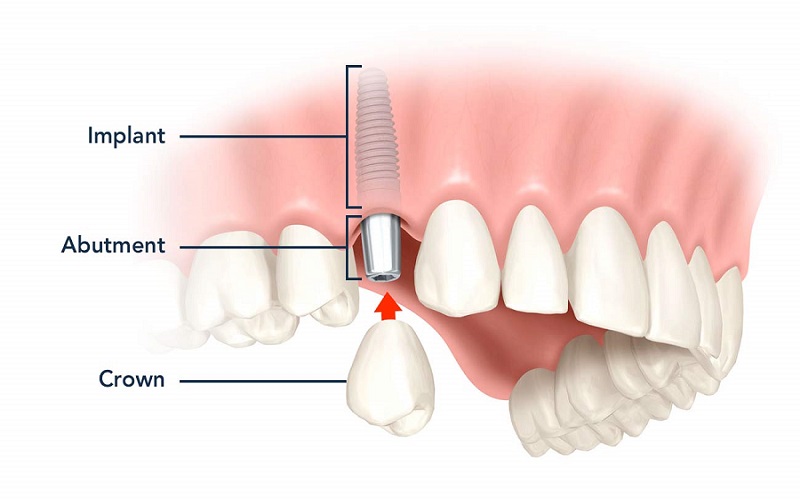 Dental implant is a safe and effective replacement for the tooth root, which is the foundation of a natural tooth. An implant is placed in the jawbone. Once the implant fuses or integrates with your natural bone, it offers a stable and sturdy support for your replacement teeth.
Currently, there are more than 40 different types of dental implants. The following are some of the most common types of implant:
Conventional Implants
These are full-size implants that are bolted to the jawline using metal screws. Conventional or regular implants can be used to replace one, two or more teeth simultaneously. The implant size is made larger so as to add more crowns or dentures to accommodate the missing teeth. More implants are required for replacing multiple teeth. You may need a set of at least four or eight implants to replace an entire set of teeth.
Mini and Micro Implants
Mini implants are only slightly smaller than regular implants. So, they use smaller bolts and occupy less space. On the other hand, micro implants, though not popular, are even smaller than mini implants. Micro implants are ideal if the space between teeth is very small and if the patient opt for a very secure tooth replacement instead of a less stable bridge.
Fixed Bridgework
While bridges are fundamentally different from implants, certain bridges are supported by implants. Unlike conventional bridges, these bridgeworks don't rely on the surrounding teeth. Instead, they are highly stable and secure since they are supported entirely by the implant.
This type of implant is ideal for replacement of a single tooth. They also provide support for a removable bridge, which can be easily taken out or reconnected whenever you want.
Over-Dentures
This type of implant is ideally used in patient who has lost all of his teeth or all teeth on a single jawline. Over-denture helps prevent bone resorption which occurs due to dentures rubbing up against the gum line. Like any other implant, over-dentures go into the bone and they raise the denture above the gum line, thereby protecting the bones beneath.
Tooth Movement
This type of implant is used to anchor a tooth that need to movement. An implant can help direct teeth in their course of movement. Experts believe that some slight movement is teeth is required for better alignment. Braces are used to fix the alignment of teeth and dental implants make sure that the teeth do not move excessively, thereby ensuring proper alignment.
Temporary Implants
Micro implants can sometimes be used to secure temporary bridgework. A bridgework is used as a substitute for the actual replacement teeth. When the actual replacement is ready and the mouth is healed, the micro implants can replaced with the full-sized ones.
What type of dental implants are you looking for? Whatever your requirement is, your orthodontist will be able to determine the best implant option for you. Explore your options for dental implant in Delhi .
Save
Save
Save